HSE Policy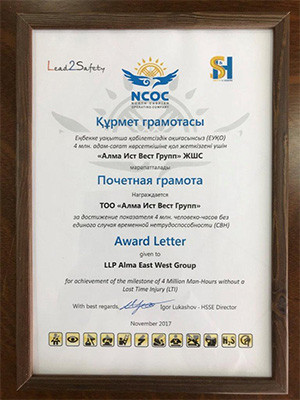 We execute and integrate a robust Safety Management System using international best practices and in full compliance with RoK legislation.
Our primary focus is to provide the highest level of quality services and at all times protecting our clients, employees, key stakeholders, the environment and due diligence for corporate social responsibility.
We develop and integrate systematic HSE policies and procedures in to all levels of our organization to protect the Health, Safety and Welfare of all the identified stakeholders and customers.
Main philosophy of our HSE Management System

Plan – Set targets for improvement
Do – Implement the plan
Check – Ensure the implementation is going well. Monitor if all actions have had the intended effect
Act – make this the new standard