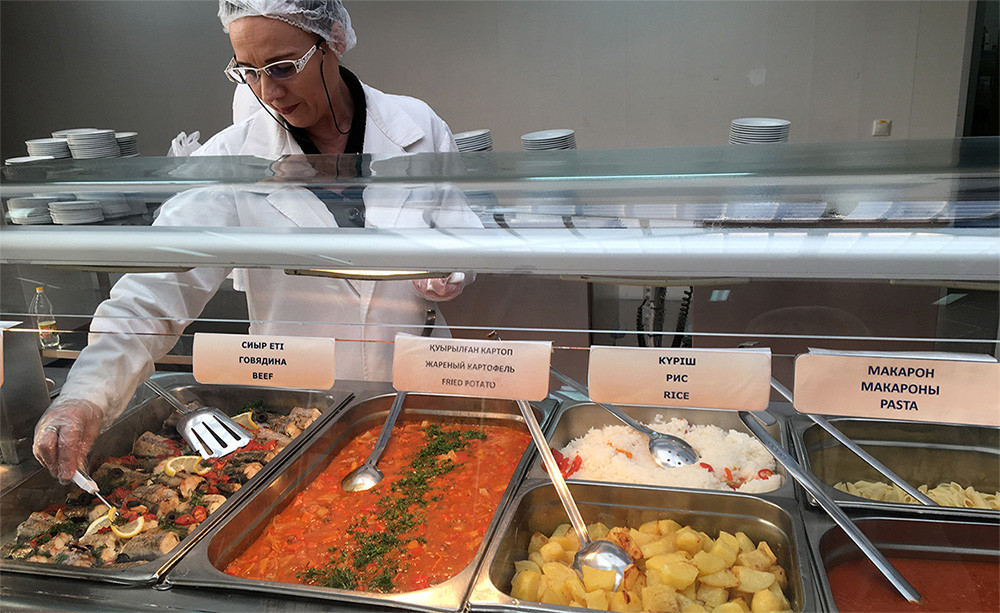 Over the past few years, we are honored to have been recognized and awarded for our efforts by the following achievements:
Since July, 2016 Company FSMS has been Certified by ISO 22000 standards;
Effective Hazard Analysis and Critical Control Point (HACCP) program is in place;
HABC approved Training & Development programme.
Our goal is to deliver a Safe Food and to offer Customers heartwarming service through friendly and professional employees.
We understands that food safety is most important priority. That is why we employ stringent procedures and have appointed an independent, internationally recognized certification company, to audit every year. The last successful Audit was in October, 2017.
For more than 3 years, all produced food have undergone microbiological testing conducted by Govermental SES laboratory, results of which are all satisfactory. Samples are collected by SES personnel and treated in accordance with their standard procedures. Looking ahead, we will continue a regular monitoring as a step forward in food safety and quality assurance.
We use only Company approved vendors, which are held to the same standards that we are and are audited against our food safety checklist. In addition to passing our strict assessment procedures, all suppliers must have acquired certification from international food safety and quality systems like HACCP.
AEWG Training programme is accredited by HABC (Highfield Awarding Body for Compliance). The foundation of the Company's training system is providing training when and where it is needed. There is a HACCP team that includes the competent, experienced and certified specialists to perform the analyses and maintain the HACCP process.